Holiday Cooking and Traditions...
Updated: Dec 27, 2021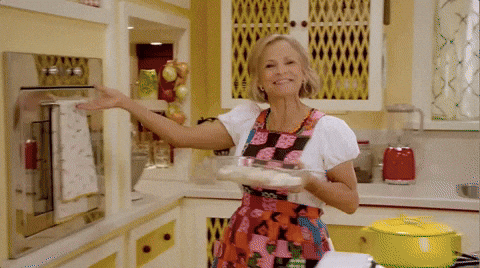 How many of us feel that this picture is a true representation of those of us that are cooking for the holidays after you swore for 11 months that THIS year you were not cooking? That you were going to delegate the task to someone else? Or even that you were going to break the "norm"? Well, this picture was definitely me this year, but I knew well enough in advance that I was hosting and that I was going to be doing the cooking this year. Let's just say that through a series of unfortunate events things that were "burnt" became "Cajun" undercooked foods became well as they say in Italy "Al Dente"( that means done, but not really) I know some of ya'll may not be as well versed in other dialects as me THAT'S WHY I'M HERE!!! Listen I consider myself to be a world-class YouTube, Big Oven, and throw it in the pot and pray it comes out AMAZING type of chef. Did I go to school, courses, or college for this artisan craft? UMMM NOOO, clearly you read so fast through the text just a few lines above this area. But let's not ponder on the small things that clearly do not matter, or facts that aren't really substantiated (provide evidence to support or prove the truth.) Back to the facts of this story, and the truth of how great I am at cooking.
This picture to the left is a clear thought of what this past holiday was supposed to look like. Instead because of life and my completely chaotic schedule, my anxiety, and me thinking that as a world-class chef I could get everything that needed to be done, in a 5-hour time frame. I mean on TV they cook and bake these meals in 2 hours and they are marvelous so clearly, I have way more training than them, so it could work, right? Wrong as ALL hell. I was in Wal-Mart two days before Thanksgiving and EVERYTHING was GONE literally even the foods NO ONE ever buys, was gone and yet there I was looking for anything to make a feast. So after finding items here and there things were looking up. I was starting to get that warm and fuzzy feeling that sits deep down in my stomach. Now its the day before thanksgiving and I am up late at night burning the hours, my niece who is stationed at Ft. Bragg in N.C. was coming down for the holidays and she was getting in sooner than we thought, not only was the house a mess, the food was still up in the air worse than a drunk dancer. It was a hot mess and I had no space left in my mental capacity to hood it all. Finally, food was getting cooked and items were being baked, the house was starting to smell like burnt marshmallows over the candy yams and slightly "cajun" ham. I was feeling like my work was finally paying off and things were actually coming together for once and that made me happy to see that things were finally happening and that was a start.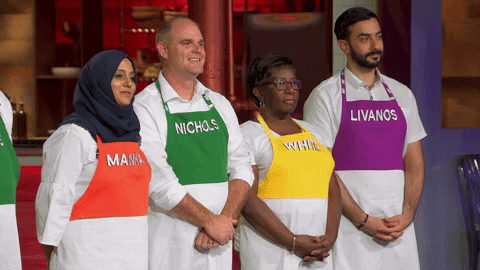 Needless to say, everything turned out just fine, everyone thought the food was great and the "cajun" food was just right. It just goes to say that even when you feel that life has turned upside down and things were not going to plan just remember and think of the person who had to prepare the last supper for Jesus and his homies. That pressure is surreal. As for me definitely next year I will not be cooking a traditional dinner for Thanksgiving or for Christmas. A friend of mine had seafood for Thanksgiving. ( Did I get an invite NOPE) It's cool though, I know she will read this and she will say "Omg is she talking about me? YES, I AM TALKING ABOUT YOU!!!" lol Christmas this year was pizza and the kiddos loved it, also it took the pressure off of me, not to mention we had an unplanned family emergency that had me at the ER the entire day. ( Everything is fine now.) What's next is New Year's, and in my family, everyone cooks the regular foods that are supposed to bring you good luck or good fortune. Collard greens were money (didn't get any in 2021) Black eye peas, were meant to bring in pennies,(CLEARLY all the ones that I did find were not enough to make what I needed to spend) I do not remember the rest and that may be why I fell short in the finances department this year. Someone give me the rest of the food I am supposed to cook, so that I can have some extra coins in my purse this year.
What are some of your holiday cooking traditions? Does your family cook certain foods for the New Years that are suppose to bring in good fortune? Or if you want to leave a recipe of your own that is even better. Just don't be leaving comments talking about how great of a cook you are or I will BLOCK you. COMMENT DOWN BELOW AND LET'S CHAT.